The IDBI Corporate banking is for business personnel to handle the huge volume of transactions effortlessly. Corporate banking customers can avail a wide variety of products such as short-term loans, working capital, term loans, performance guarantee letters from banks, and other cash management services such as collection products, debit service products, payment products, and virtual account systems. IDBI also provides IDBI Debit Cards and IDBI Credit Cards for hassle free banking to their customers.
Check Here For Hassle Free Banking Experience
IDBI Corporate Banking
Corporate banking customers can avail IDBI Bank Loans for starting a new unit or to expand an existing unit. They can also obtain a loan for acquiring a plant, building, or machinery. Organizations requiring funds for day to day operations can apply for a working capital loan and bring their business on wheels. Apart from the financial assistance, IDBI corporate banking customers can enjoy non financial assistance such as providing performance assurance for an organization. The guarantee is provided in different forms such as the performance guarantee, shipping guarantee, trade credit guarantee, advance payment guarantee, and bid bond guarantee.
IDBI also assists the corporate banking customers in cash management through different services. The i-cash collection service helps to pool the collections from different sources into a single account and transfer credit to the  as per the agreed norms. You can also use IDBI Net Banking 
IDBI Corporate Banking Registration & Login
To register for IDBI Corporate Banking services, visit the nearest IDBI Bank and request for a corporate banking registration form. Provide the requisite details and submit the form. The customer is then provided with a username and password by post after verification of all the details.
To log in the corporate banking account, visit the IDBI home page.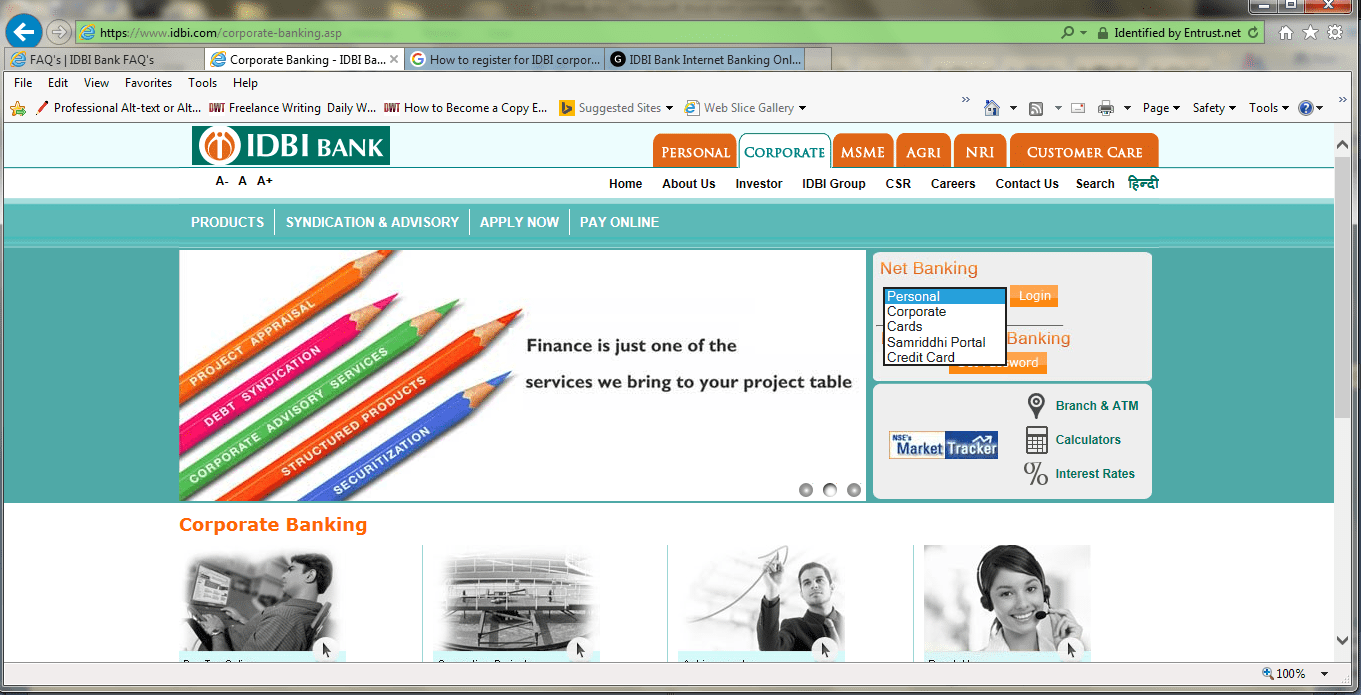 In the login options at the top right corner select the corporate option. Click "Login".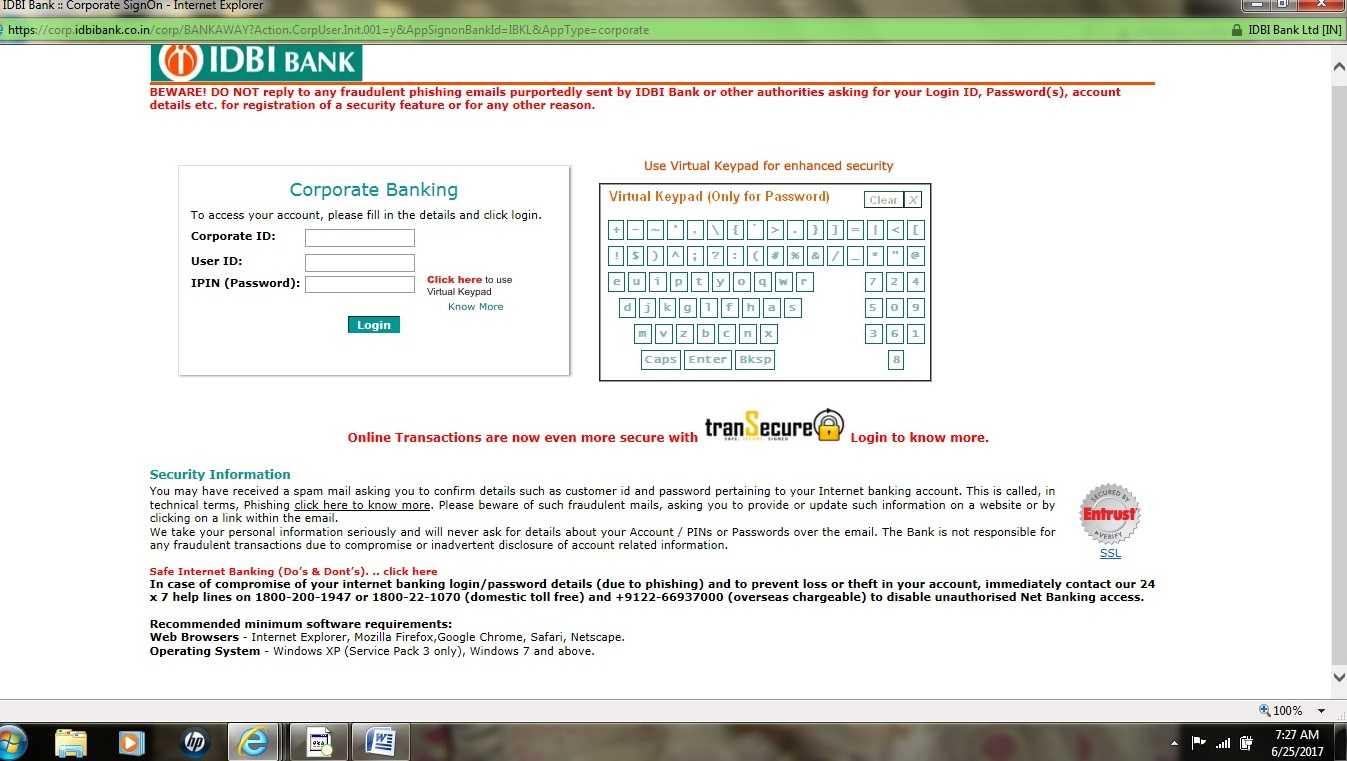 Provide the corporate ID, user ID, and the IPIN and click login. Use the virtual keyboard to enter the details to ensure security.
You Can Also Check Here For Better Banking
FAQ's Related to IDBI Corporate Banking
What are advantages of IDBI salary account?
[/mks_toggle]The IDBI salary account lets customers enjoy a wide range of benefits without having to maintain a minimum balance in the account. The salary account holders can enjoy the facilities such as reimbursement features, debit card, chequebook, and other features.[/mks_toggle]
2. What are the internet banking features available for corporate customers?
[/mks_toggle]The features available for corporate customers are account management, immediate access to account statement, obtain details of loan and deposit accounts, know the cheque status, easy online fund transfers, bill payment, and access to demat account information.[/mks_toggle]