Deposit is an idea where a customer ties up with the bank and agrees to pay a sum of money on an interval basis for a period of time as part of saving up the money for future use. The main benefits of depositing in IndusInd Bank is that you will get interest on the money you deposit in turn increasing your money after a period of time. This is one of the most used investment plan as the customer finds more benefit.
IndusInd Bank Types of Deposits
IndusInd Bank provides one of the best forms of deposit plans with wonderful and exciting interest rates, some of the deposit plans provided by IndusInd are as follow:
Fixed Deposit
As an individual you have worked day and night to make the money you earn, with the help of IndusInd Fixed deposit plan you can save up the money and also earn more on the money you have deposit with the exciting interest rates.
Some of the benefits of IndusInd Fixed deposit is that:
They provide special rates for the senior citizens, choice of various fixed deposit schemes, partial withdrawal and many more. This bank also provides IndusInd Bank Credit Cards and IndusInd Bank Debit Cards for hassle free banking to their customers.
Regular Recurring Deposit
Recurring deposit helps the individual pay a fixed amount every month for a certain period of time which usual ranges from 12 months to 120 months with a minimum open balance of 500 INR. You can check deposit schemes with IndusInd Bank Net Banking without visiting the bank.
Young Saver Deposit
This can be done with the minor's account operated by the parent or guardian which is attested to a Flexi recurring deposit the amount will be gradually cut every money form the savings account living 100 INR behind in the account. This bank also provides IndusInd Bank Loans at low interest rates.
IndusInd Bank Deposit Interest Rates
If you have any doubts regarding deposit interest rates you can contact IndusInd Bank Customer Care for support.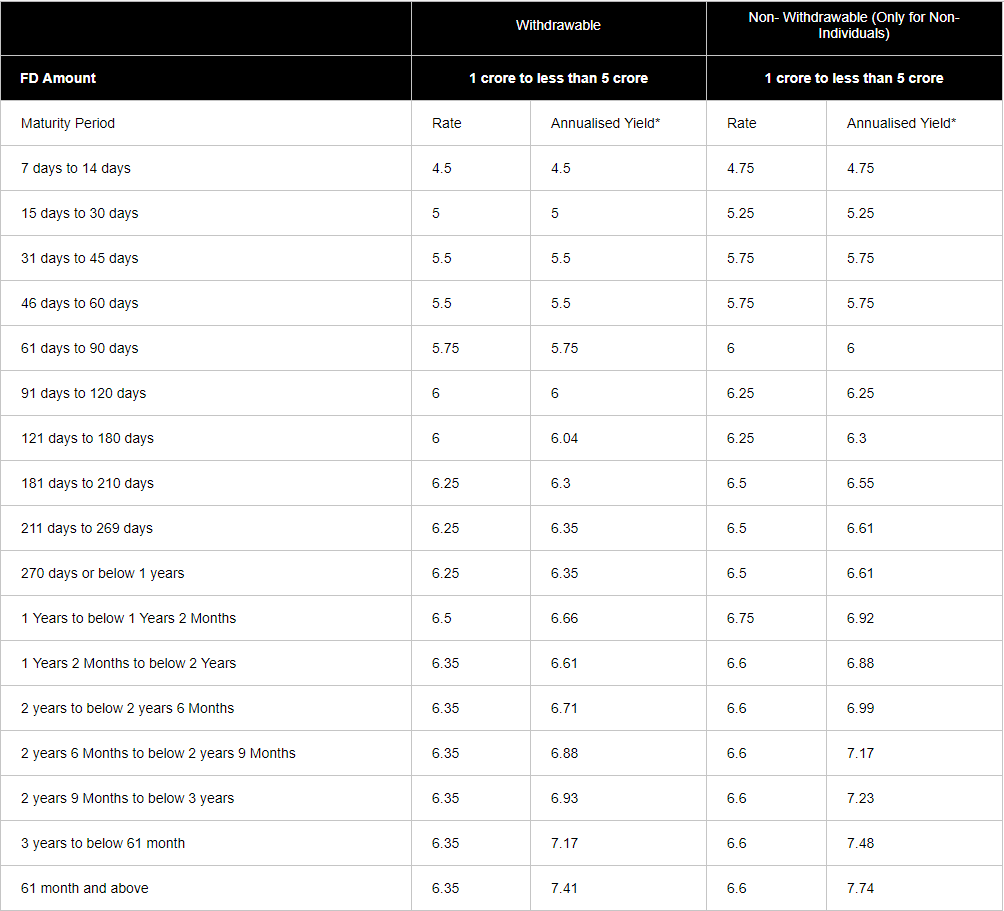 Check here HDFC Bank Deposits, South Indian Bank Deposits and Axis Bank Deposits are also providing the best interest rates for different deposit schemes depends on the period of deposit.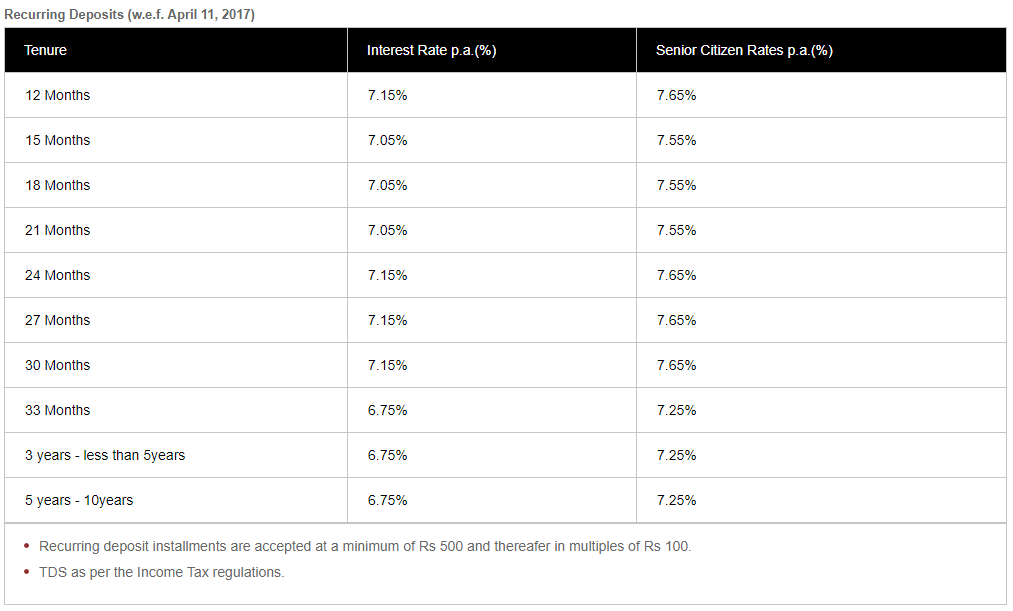 FAQ's Related to IndusInd Bank Deposits
What are the different types of deposits provided by the bank?
View Answer
The bank provides NRE Fixed deposits, NRO Fixed deposits, RFC deposits FCNR deposits and rupee multiplier, this are some of the major deposit schemes provided by the bank.
2. Why IndusInd Bank?
View Answer
IndusInd Bank provides one of the best banking experience and depositing in IndusInd bank will only make the banking experience more wonderful and meaningful to their customer as the customer can benefit a lot from this.