Union Bank Of India always held its helping hands to users for providing assistance to customers in fulfilling their dreams. Through retail loans UBI gives funds to customers for automobile, home renovation, home purchases, education purpose, medical help, personal loan etc.
The procedure for loans are kept simple and designed so that it is convenient for all the customer to procure a loan from across all the branches in India.This bank also provides the UBI Credit Cards and UBI Debit Cards for hassle free banking.
You Can Check Here For More Banking Information
Union Bank Types of Loans
Home Loans
Vehicle Loans
Education Loans
You Can Also Check Here
Union Bank Loan Interest Rates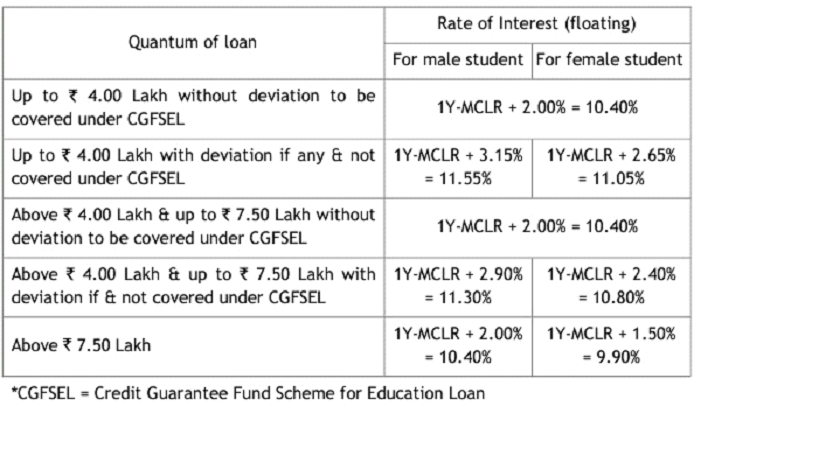 Also check other bank loans with low interest rates such as Dena Bank Loans, HSBC bank Loans and PNB Loans for better savings.
FAQ's Related to Union Bank Loans
In a home loan, who can be the co-applicants?
View Answer
The family member who are permitted as co-applicants are father, mother, son, spouse, sibling. The income of these co-applicant can be considered altogether for calculation of eligible loan amount.
2. What are the processing fees?
View Answer
0.50% of the loan amount is charge as processing fee or a maximum of 1500 plus service tax, whichever is less will be charged.
3. What are the different ways in which I can repay the loans?
View Answer
The loans are paid in equated monthly installment:
By linking the UBI saving or current account directly to the loan account to debit the monthly loan amount.
By using internet banking facility to pay the monthly loan amount.
ECS facility.
One can pay the amount through Post Dated Cheques.